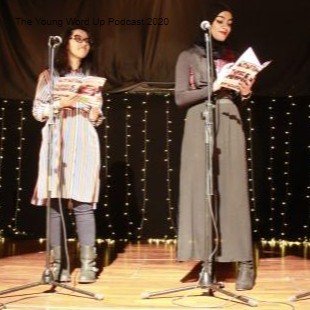 The Youth Word Up, created by poet and activist Benjamin Zephaniah, celebrates its 8th year in 2020 with a lockdown podcast!
Please note topics include those relating to mental health issues and experiences of being in care.
This podcast is suitable for ages 13+  | See below for track listing.
Hosted by Dominic Heslop aka The One Devotion
Contributing young writers: Rhia J, Jake E, Belinda, Fatema, Ellysha, Cleo, Stevo Brooks, Sara R, Rebecca O, Ary H, Eamie H, Layla Ayub, Erin Memmott, Niamh Broomhill & Frankie Donaghy-Roering
Full track listings and thanks here